dermamedics
DermaRad Relief Gentle Foaming Cleanser 5oz
DermaRad Relief Foaming Cleanser is an extremely gentle cleanser specifically designed for use by cancer patients whose skin has been damaged by radiation and/or chemotherapy treatments. This cleanser is soap-free and has been formulated with skin moisturizers as well as a unique blend of mild, yet highly effective skin cleansing surfactants. It is pH balanced to the pH of your skin. Cleanser pumps out in a rich foam. for gental foaming cleanser. 5oz 
FREE Shipping When You Spend $100+
Additional Info
DermaRad Relief Gentle Foaming Cleanser 5oz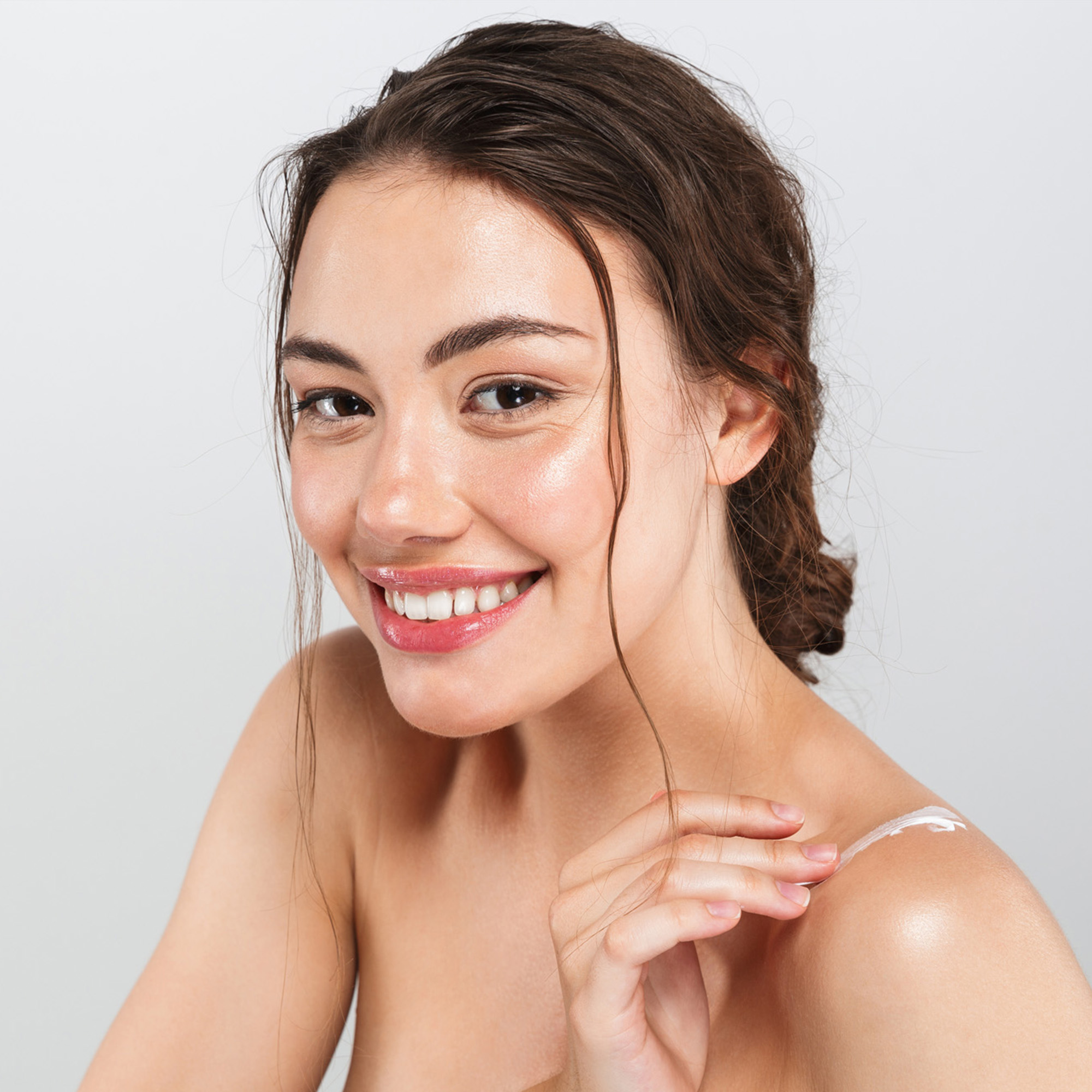 How It Works
---
DermaRad Relief Gentle Foaming Cleanser is the only cleanser that should be used on skin that has become dry, rough and irritated from radiation treatments. Unlike other cleansers that contain harsh alkali based cleansing agents or lauryl sulfates which can damage the skin and cause more dryness, this Foaming Cleanser contains 2 very gentle surfactants that clean without drying out the skin. In addition, the cleanser is pH balanced to 7 which is much closer to the skin's own pH than a pH of 10 or 11 that is typical of most soaps and cleansers. Finally, the cleanser dispenses as a foam which can be spread gently on the skin without rubbing.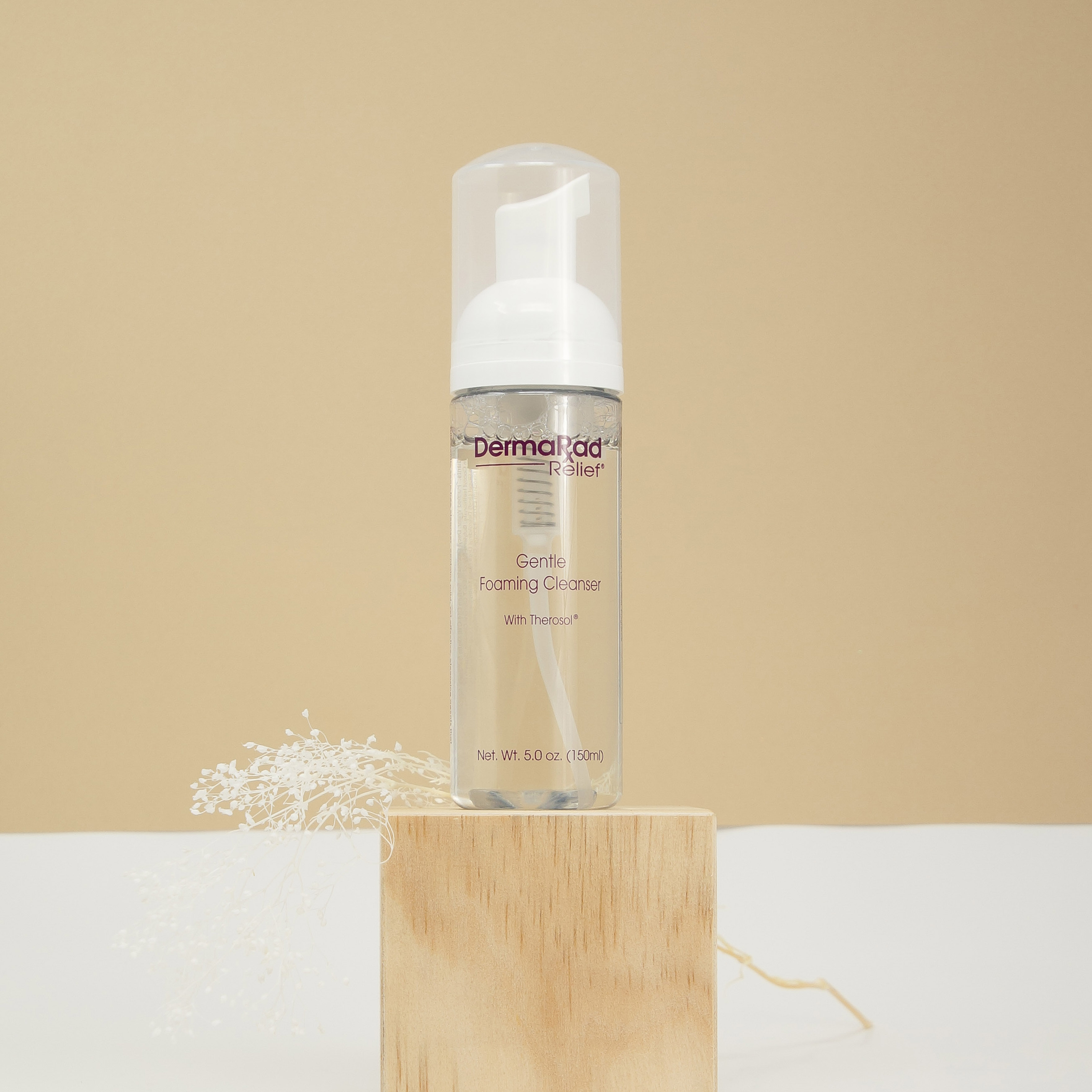 Directions For Use
---
Gentle Foaming Cleanser
The skin that is being treated with radiation should be cleaned with the Foaming Cleanser at least twice a day. Dispense a rich foam onto your hands and gently apply this to the skin with a light circular motion. Leaving the cleanser on the skin for 1 minute will help maximizing cleansing. After 1 minute rinse with warm water and blot dry. This cleanser is soap-free and will not dry out sensitive skin or make it feel tight. The Cleanser is also pH balanced to the same pH as your skin to ensure mildness.
Additional Info
DermaRad Relief Gentle Foaming Cleanser 5oz
Ingredients
Please view our list below to learn about all our active ingredients.
Item Ingredients
DermaRad Gentle Foaming Cleanser
Purified Water, Decyl Glucoside, Sodium C14-16 Olefin Sulfonate, Glycerin, Sodium Cocoyl Isethionate, Butylene Glycol, PEG-7 Glyceryl Cocoate, Sodium PCA, Propylene Glycol (and) Diazolidinyl Urea (and) Methylparaben (and) Propylparaben, PEG-5M, Disodium EDTA, 4-Propyl Guaiacol, Lactic Acid, Fragrance
Download MSDS Document
What Our Customers Say
Product Reviews