dermamedics
Hydrating Body Lotion 10X Defense - 7oz
New 10X Moisture Therapy Body Lotion contains a proprietary and patented blend of 10 antioxidants to fight free radicals and "de-stress" the skin. In addition, the rich formulation helps replenish moisture lost from your skin throughout the day.
Ideal for all skin types
Improves skin texture and dryness
Provides refreshing re-hydration without feeling sticky or leaving a film on your skin
Refines and softens skin texture
Fights skin damaging free radicals

UPC: 0689396008014
FREE Shipping When You Spend $250+
Additional Info
Hydrating Body Lotion 10X Defense - 7oz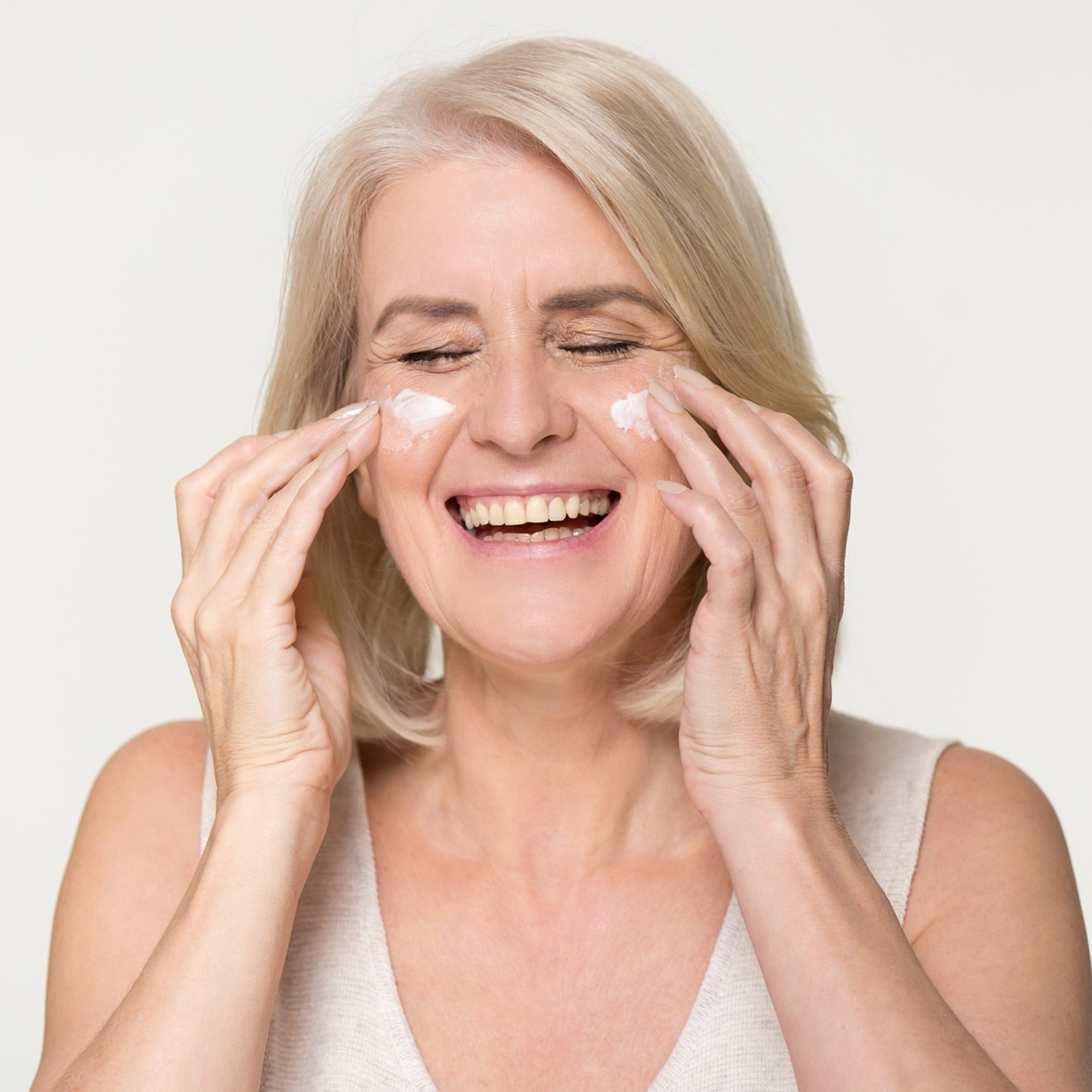 How It Works
---
Your skin is exposed to the changing and harsh conditions of the environment all day long. This can lead to severe skin dryness and damage to the skin's protective surface barrier. DermaMedics' Hydrating Body Lotion Hydrating Body Lotion is formulated with a high level of skin friendly oils and lipids that not only helps replenish the moisture lost from your skin throughout the day but also provides a long-lasting moisture barrier to help prevent water loss from the skin's surface. By absorbing quickly, it can provide refreshing rehydration without feeling sticky or leaving a film on your skin. Hydrating Body Lotion contains Therosol®, a patent pending botanically derived antioxidant that can inactivate free radicals produced by exposure of skin to environmental stressors such as sun, wind, and pollution. Therosol® has been clinically proven to improve skin dryness and texture and to reduce the appearance of redness over a four week period.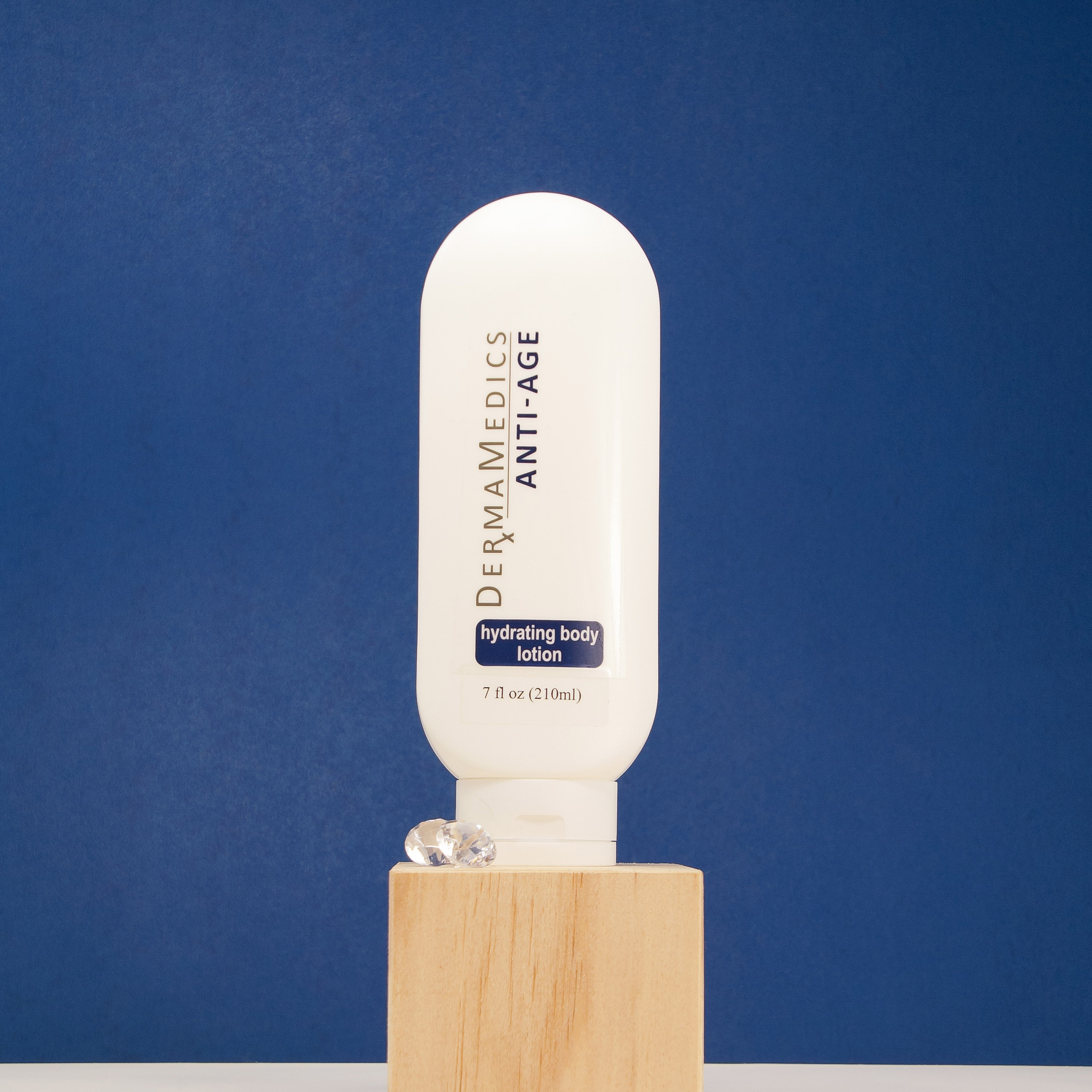 Directions For Use
---
After cleansing, apply generously and evenly to the body, particularly to dry, rough areas exposed to the environment. For best results apply twice daily. It is gentle enough to apply as often as necessary to soften and moisturize skin. As with any skin care product, discontinue use if irritation develops.
Additional Info
Hydrating Body Lotion 10X Defense - 7oz
Ingredients
Please view our list below to learn about all our active ingredients.
Item Ingredients
Rehydrating Body Lotion
Water, Glycerin, Stearic Acid, Caprylic/Capric Triglyceride, Glycol Stearate, Simmondsia Chinensis (Jojoba) Seed Oil, PEG-7 Glyceryl Cocoate, Helianthus Annuus (Sunflower) Seed Oil, Isosteryl Palmitate, PEG-100 Stearate, Potassium Lactate, Hydroxypropyl Starch Phosphate, Cetearyl Alcohol (and) Ceteareth-20, Cetyl Palmitate, Cyclomethicone, Dimethicone, Cetyl Alcohol, 4-Propyl Guaiacol, Propylene Glycol (and) Diazolidinyl Urea (and) Methylparaben (and) Propylparaben, Triethanolamine, Urea, Lactic Acid, Aloe Barbadensis Leaf, Sodium PCA, Tocopheryl (Vitamin E), Glyceryl Stearate, Carbomer, Disodium EDTA, Fragrance
Download MSDS Document
FAQ's
What is Hydrating Body Lotion used for?
DermaMedics' Hydrating Body Lotion is used daily to nourish and hydrate dry, rough skin. The antioxidant and moisturizing properties of this luxurious lotion reduces moisture loss without being sticky or greasy and helps restore smooth, healthy, luminous skin.
Are there any concerns regarding the use of the Hydrating Body Lotion?
No Sunscreen – Hydrating Body Lotion does not contain any sunscreen. Because of this, if the product is going to be applied in the morning to sun exposed areas, we recommend that a lightly moisturizing lotion with an SPF of 15 be applied as well. Allow one product to completely absorb into the skin before applying the second product.
Don't see the answer you were looking for? Email us at Hello@dermamedics.com
What Our Customers Say
Product Reviews