dermamedics
Facial Moisturizing Treatment
DermaMedics moisturizing treatment is formulated with a high level of skin friendly oils, antioxidants and lipids that help to restore the balance of oils necessary to maintain the integrity of the skin. Perfect for daytime or night time use.  2.03oz
UPC: 850019004168

FREE Shipping When You Spend $250+
Additional Info
Facial Moisturizing Treatment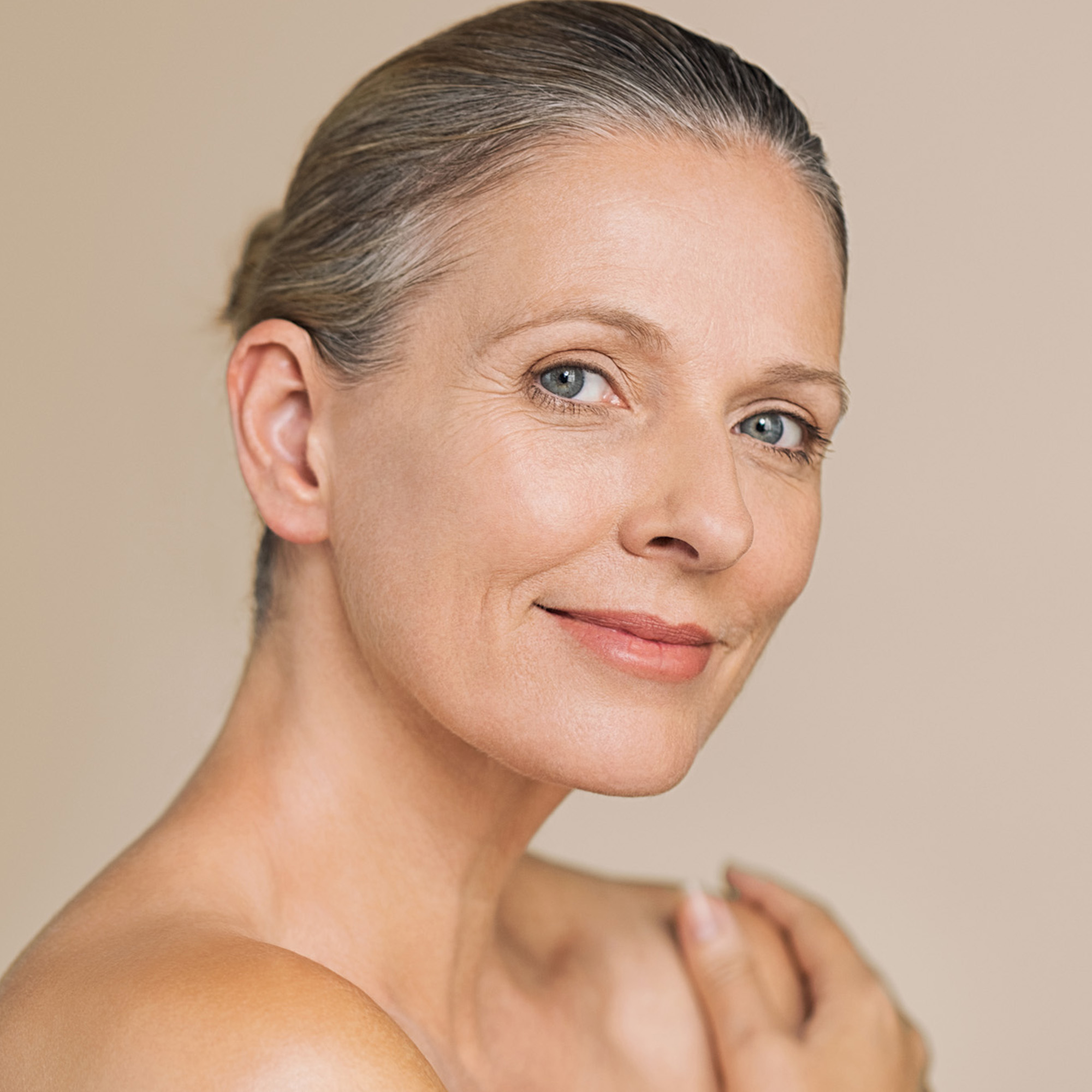 How It Works
---
The Facial Moisturizing Treatment is formulated with a high level of skin-friendly oils and lipids that help to restore the balance of oils necessary to maintain moisture in the skin. As one ages, the ability of the skin to produce the oils and fatty acids necessary for skin softness and moisture retention often decreases. This can result in dry, cracked skin, which is more susceptible to water loss. Facial Moisturizing Treatment is specifically designed to re-establish these oils and fatty acids and to moisturize the skin. In addition to the unique blend of natural oils, the formulation contains vitamin B3 and the proprietary phytochemical Therosol®. This phytochemical antioxidant inactivates free radicals and helps reduce the appearance of uneven skin tone and facial redness. The ingredients in Facial Moisturizing Treatment are formulated specifically to work together to help improve skin texture and appearance.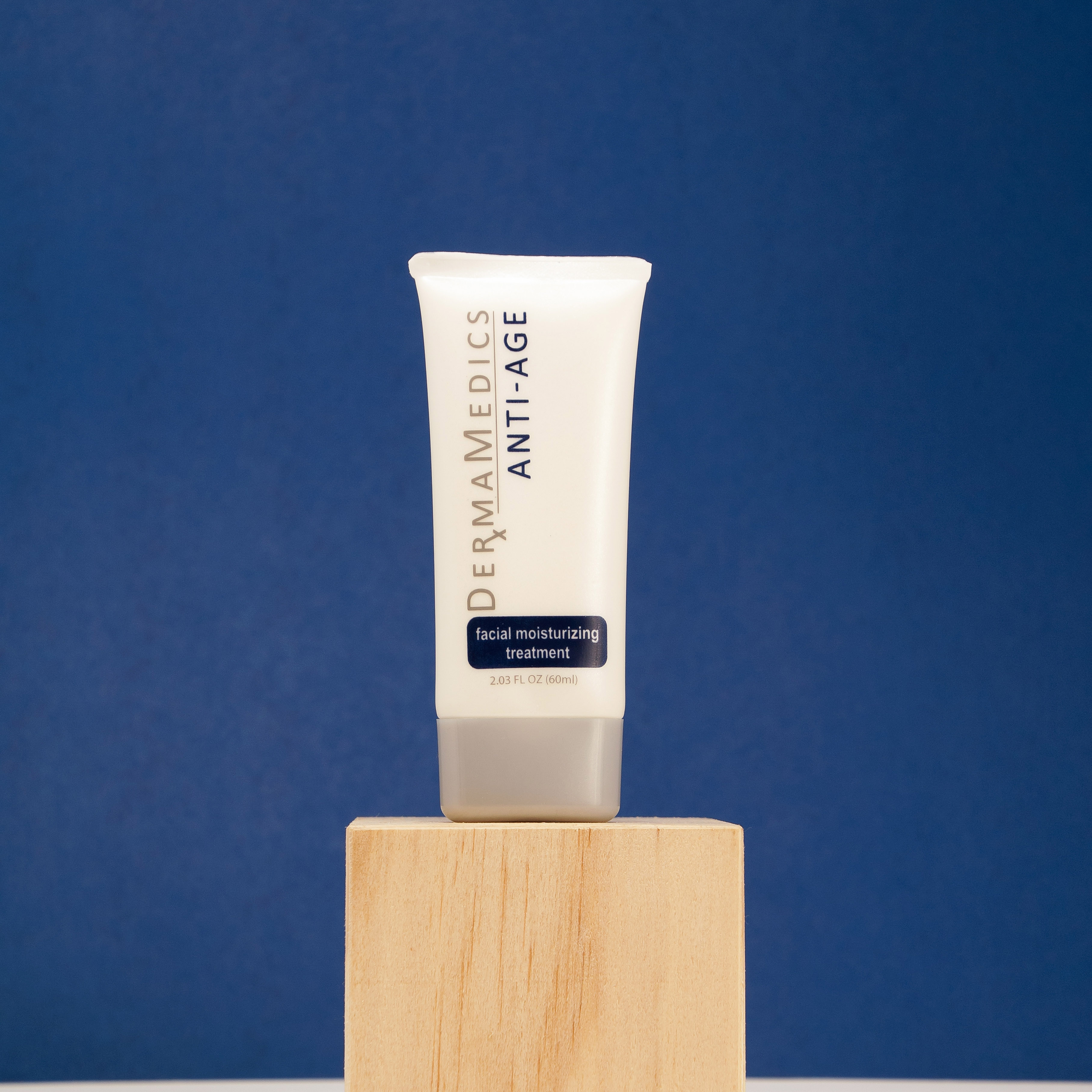 Directions For Use
---
After cleansing skin with the Foaming Facial Cleanser, apply evenly to face and to any other areas of the skin that feel particularly dry. The product may be used as often as desired. If skin is extremely dry, use Facial Moisturizing Treatment twice daily. If using in combination with any other topical product, allow one product to fully absorb before applying the second. If irritation develops, discontinue use.
Additional Info
Facial Moisturizing Treatment
Ingredients
Please view our list below to learn about all our active ingredients.
Item Ingredients
Facial Moisturizing Treatment
Water, Glycerin, Glyceryl Stearate (and) PEG-100 Stearate, Simmondsia Chinensis (Jojoba) Seed Oil, Isocetyl Stearate, Isostearyl Palmitate, Propylene Glycol, Helianthus Annuus (Sunflower) Seed Oil, Stearic Acid, Glycereth-7, PEG-7 Glyceryl Cocoate, Niacinamide, Ethoxydiglycol, Octyl Dodecanol, Hodroxypropyl Starch Phosphate, Caprylic/Capric Triglyceride, Cetyl Ricinoleate, 4-Propyl Guaiacol, Propylene Glycol (and) Diazolidinyl Urea (and) Methylparaben (and) Propylparaben, Sodium PCA, Cetyl Palmitate, Tocopheryl Acetate, Dimethicone, Cyclomethicone, Carbomer, Polysorbate-20, Triethanolamine, Disodium EDTA, Fragrance
Download MSDS Document
FAQ's
Is there an intial stinging sensation?
Yes, Facial Moisturizing Treatment is a richly moisturizing and gentle lotion that can be used daily. However, like any lotion when first applied the product may cause some tingling or mild stinging. This sensation will subside in one to two minutes. With continued and frequent use, this tingling/stinging sensation may disappear altogether.
Can I use with oil-prone skin?
Facial Moisturizing Treatment is intensely moisturizing and specifically designed for skin that does not produce enough natural oils to maintain skin softness and moisture. If you have combination skin or oil-prone skin, you will probably find that this product is too moisturizing for you.
Does this contain sunscreen?
Facial Moisturizing Treatment does not contain any sunscreen. Therefore, if the product is going to be applied in the morning before going outside, we recommend that either a lightly moisturizing lotion with an SPF of 15 or makeup that contains a sunscreen be applied to any areas of skin that will be exposed to the sun. Allow the Facial Moisturizing Treatment to completely absorb before applying the sunscreen.
Don't see the answer you were looking for? Email us at Hello@dermamedics.com
What Our Customers Say
Product Reviews