dermamedics
Naturally Simple Skin Care System
Contains 1 Retinol Perfecting Serum, 1 Restorative Serum & 1 Foaming Facial Cleanser, for rapidly improving skin texture and visibly reducing age-related fine lines and wrinkles. Bundled in an attractive travel bag.
UPC: 0689396008168
FREE Shipping When You Spend $250+
Additional Info
Naturally Simple Skin Care System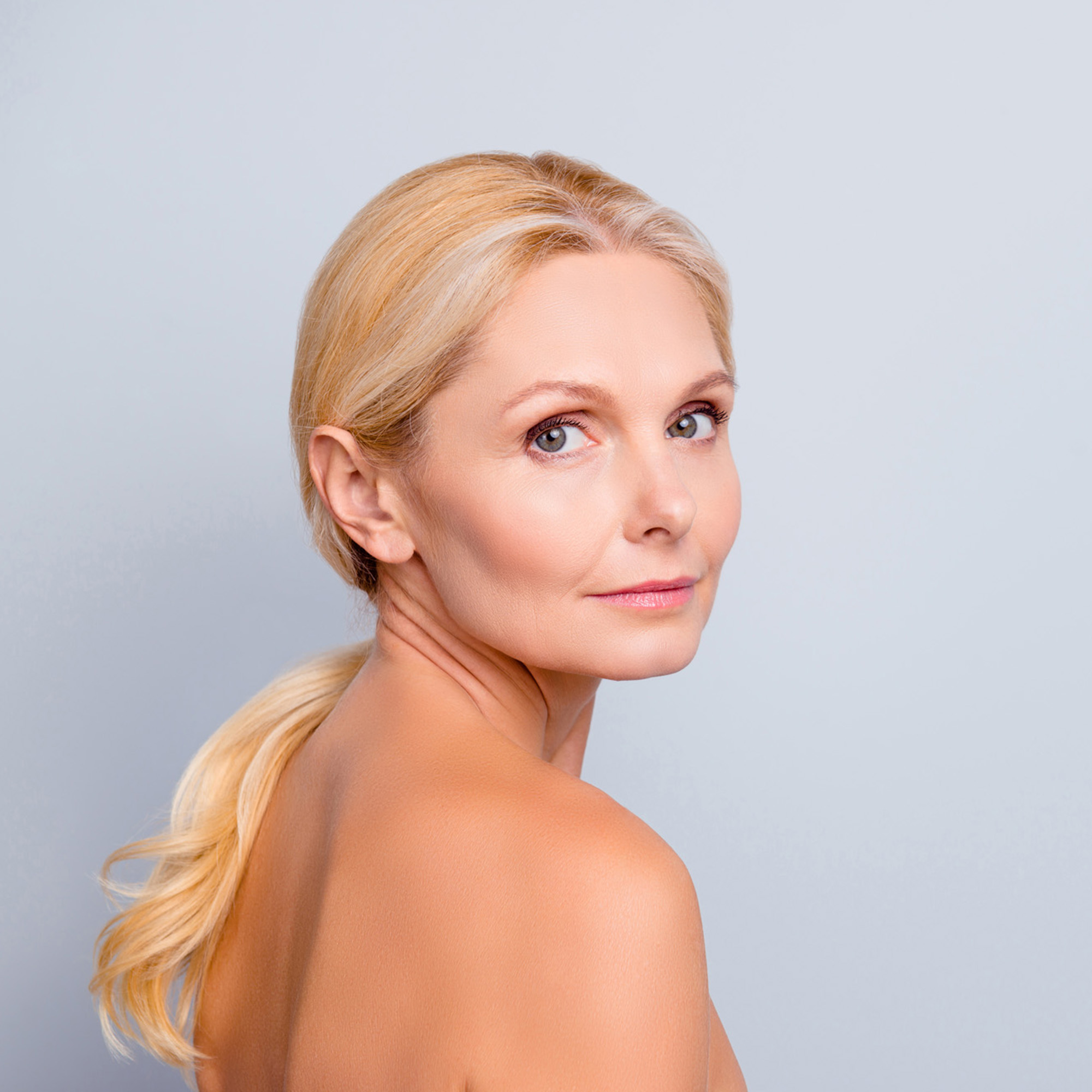 How It Works
---
Restorative Serum is a proprietary anti-aging formulation. This moisture-retaining formulation is non-comedogenic and gentle. The elegant, silicone base works to provide a water impermeable layer to help reduce moisture loss from the skin. Restorative Serum rapidly improves skin texture and visibly reduces age-related fine lines and wrinkles. Developed by scientists after 20 years of basic skin biochemistry and aging research, Restorative Serum combats 5 major signs of aging by:
1) Minimizing the appearance of fine lines and wrinkles,
2) Smoothing skin texture,
3) Providing a more even appearance in skin tone,
4) Reducing the appearance of blotches and age spots, and
5) Providing a visible increase in skin radiance.
Restorative Serum contains a unique and patent-pending complex called Therosol®III. This complex is a synergistic combination of botanically-derived ingredients that have been shown to visibly improve the appearance of mature, aging skin. Therosol®III also has both antioxidant and anti-redness properties.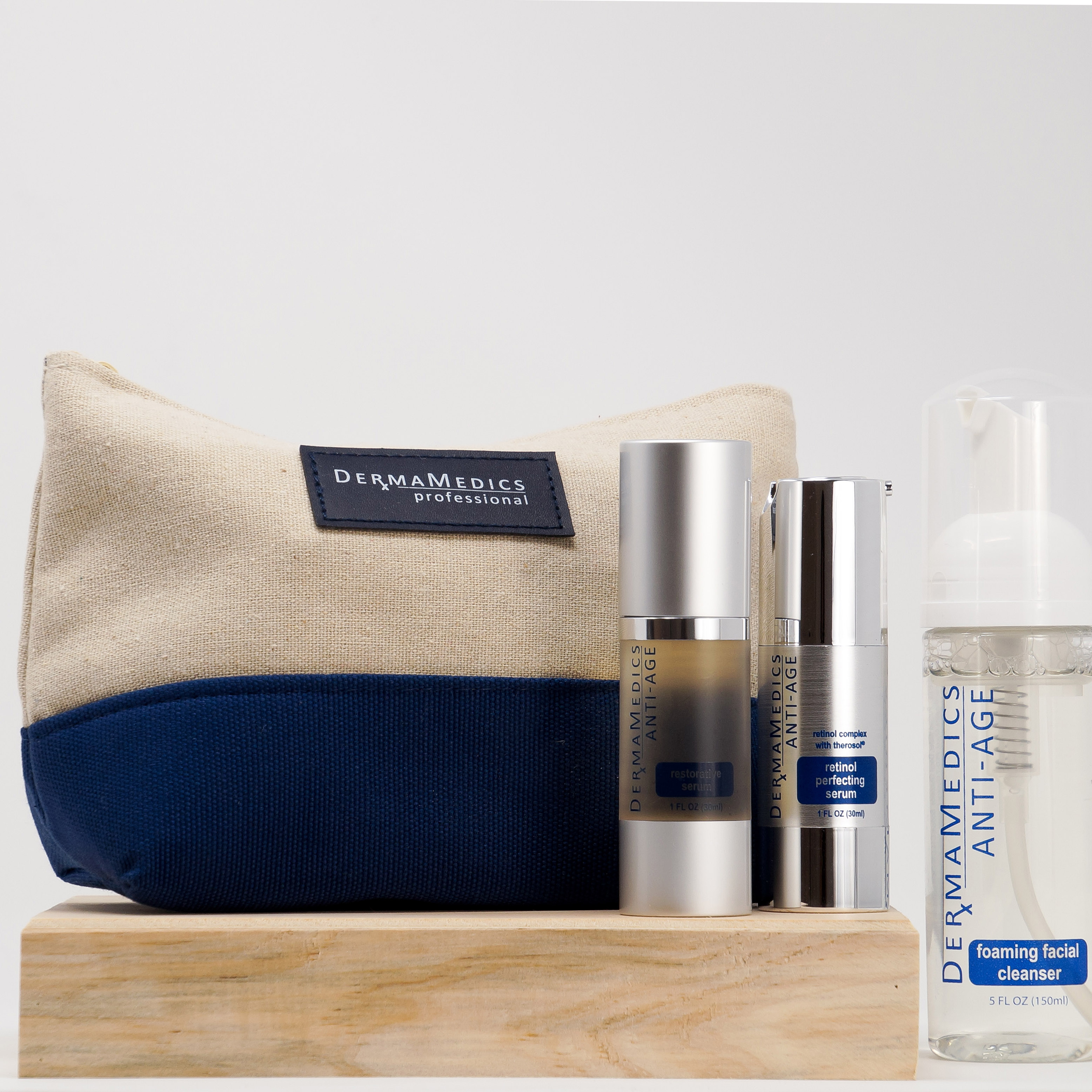 Directions For Use
---
If you are a first time user of Restorative Serum it is VERY important that you first test the product on a small area of the face for at least 3 days before using it over large areas. This 3 day test period will allow you to determine if your skin is compatible with Restorative Serum or if you may have a sensitivity to the product (see below for more information).
Additional Info
Naturally Simple Skin Care System
Ingredients
Please view our list below to learn about all our active ingredients.
Item Ingredients
Cyclomethicone (aka Cyclopentasiloxane) and Dimethiconol, Dimethicone, 4-propyl guaiacol/4-propenyl guaiacol acetate
FAQ's
Are there any concerns I should know about using the Ultimate Anti-aging Kit ?
The Ultimate Anti-aging Kit contains Therosol®III complex, a mixture of pure plant derived ingredients. These ingredients are found naturally in olives, cloves, and cinnamon and have an excellent safety profile. However, since one or more of these ingredients is also found in perfumes, someone who had previously become sensitized to a perfume that contains these ingredient may then be sensitized to this product. A sensitization reaction can occur very quickly and cause the skin to turn red and/or become itchy. This is why it is important to first test Foaming Facial Cleanser, Restorative Serum and Retinol Perfecting Serum on a small area of your skin for at least 3 days before applying it to other areas of the face.
Don't see the answer you were looking for? Email us at Hello@dermamedics.com
What Our Customers Say
Product Reviews