dermamedics
Redness Reduction Emulsion 2.03oz
Redness Reduction Emulsion has been specifically designed to reduce the appearance of facial redness and to moisturize damaged and sensitive skin. By combining a unique combination of antioxidants, moisturizers and a green pigment, Redness Reduction will  reduce the appearance of facial redness as soon as it is applied. Continued use will improve skin texture and moisturization.  2.03oz 
UPC: 850019004182
FREE Shipping When You Spend $250+
Additional Info
Redness Reduction Emulsion 2.03oz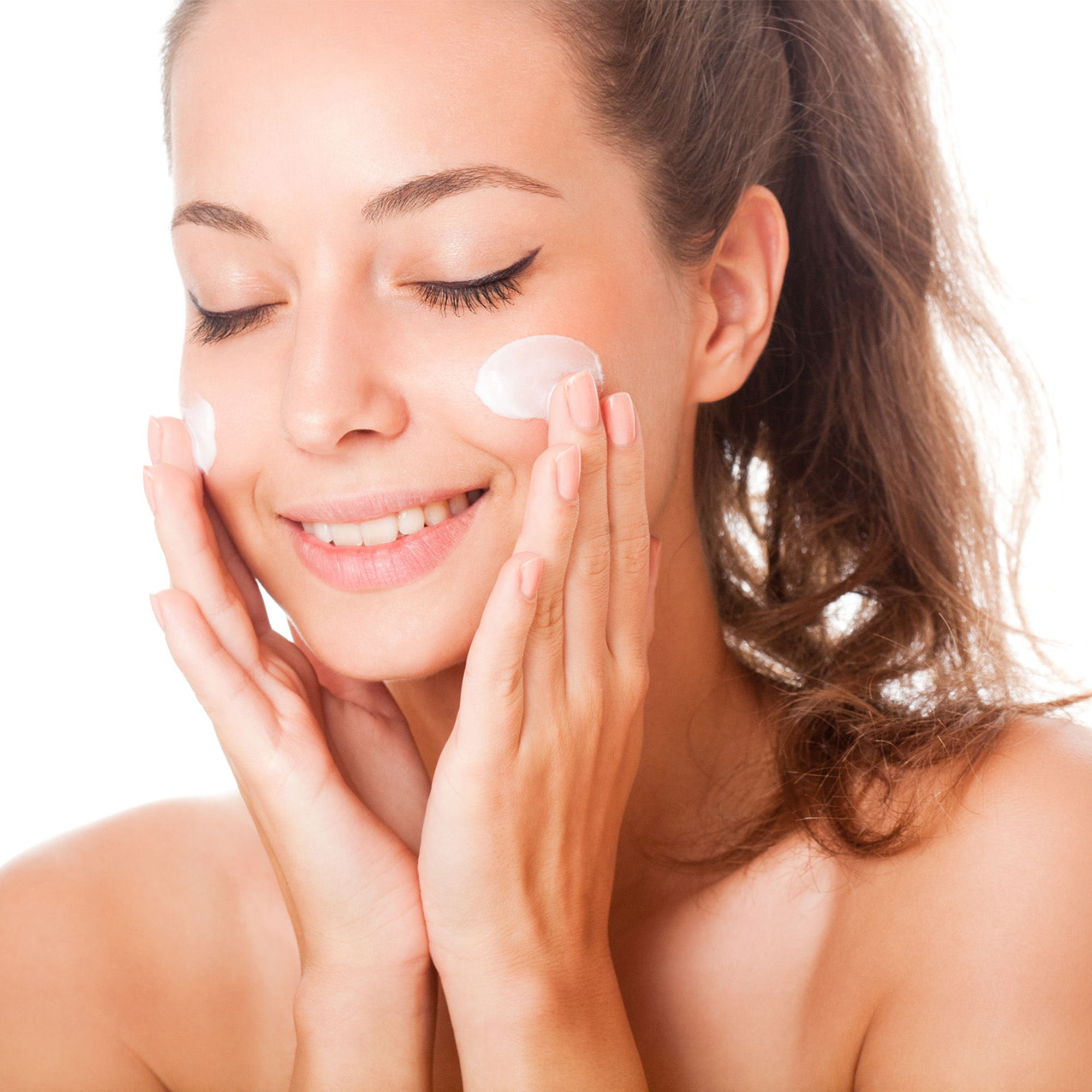 How It Works
---
Redness Reduction Emulsion is designed to reduce the appearance of facial redness and to moisturize damaged and sensitive skin. This product contains Therosol®, a patented botanically derived antioxidant, which has been clinically proven to improve skin texture, reduce roughness and leesen the appearance of facial redness within a four week period. The product contains chromium oxide green, which are light-reflective green minerals which absorb light at a wavelength resulting in a noticeable reduction in the appearance of facial redness within minutes of application due to the principle of "color subtraction". Continued use of this highly moisturizing product will provide a noticeable improvement in the skin.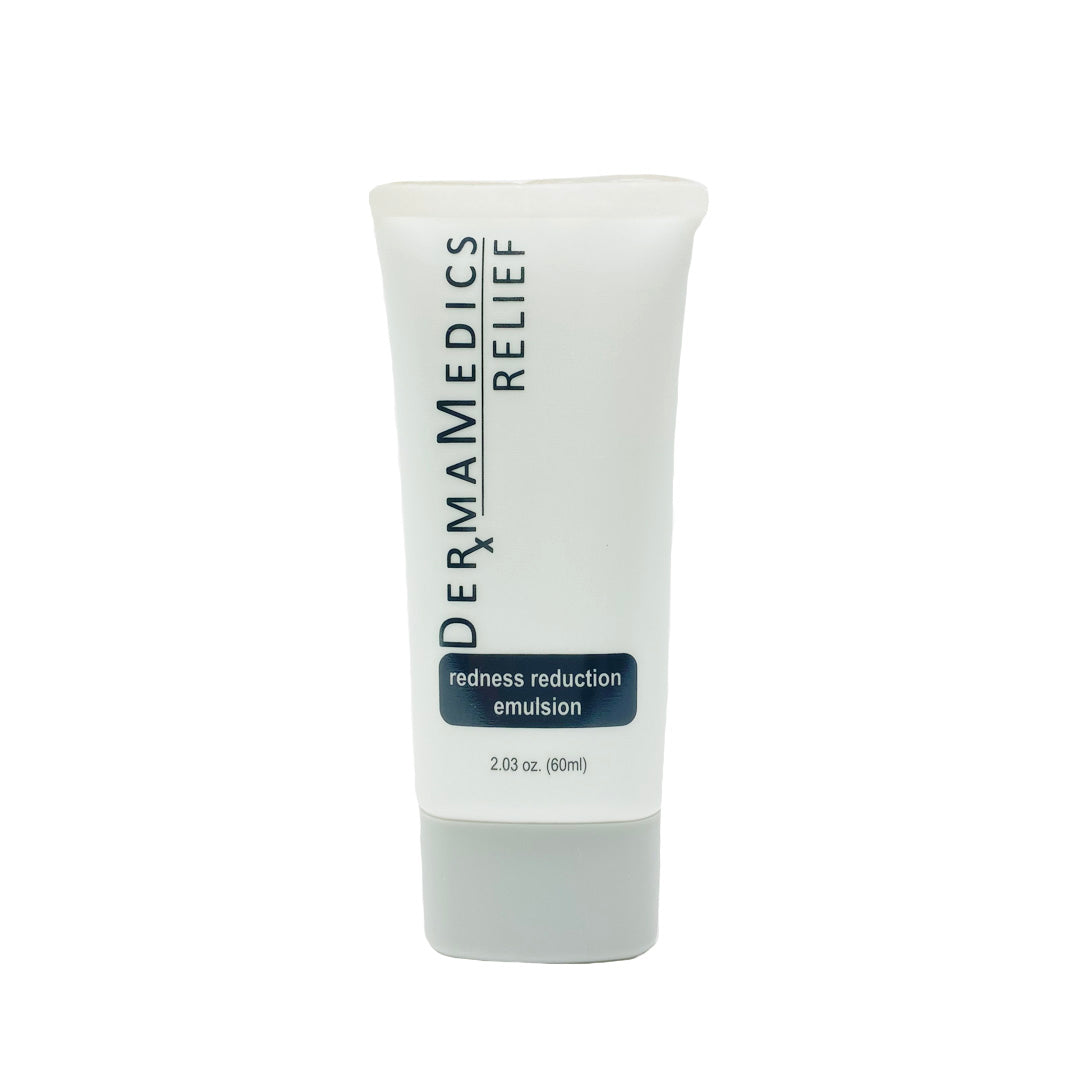 Directions For Use
---
After cleansing skin with DermaMedics' Foaming Facial Cleanser, apply Redness Reduction Emulsion evenly to all affected areas of the face or other areas of concern. You may experience a mild tingling when the product is first applied. For best results Redness Reduction should be used at least twice daily to improve skin appearance and softness. If using Redness Reduction Emulsion in combination with any other product, allow the first product to fully absorb into the skin before applying the second product. As with any product, if irritation develops discontinue use.
Additional Info
Redness Reduction Emulsion 2.03oz
Ingredients
Please view our list below to learn about all our active ingredients.
Item Ingredients
Redness Reduction Emulsion
Water, Glycerin, Stearic Acid, Cetearyl Alcohol (and) Ceteareth-20, Niacinamide, Helianthus Annuus (Sunflower) Seed Oil, Caprylic/Capric Triglyceride, PPG-12/SMDI Copolymer, Glycol Stearate, Cetyl Alcohol, Ethoxydiglycol, Glyceryl Stearate, PEG-100 Stearate, Dimethicone, Cetyl Palmitate, Cyclomethicone, 4-Propyl Guaiacol, 4-Propenyl Guaiacol Acetate, Squalane, PEG-7 Glyceryl Cocoate, Propylene Glycol (and) Diazolidinyl Urea (and) Methylparaben (and) Propylparaben, Bisabolol, Sodium PCA, Tocopheryl Acetate, Hydroxypropyl Starch Phosphate, Potassium Lactate, Carbomer, Fragrance, Triethanolamine, Disodium EDTA, Chromium Oxide Green (and) PEG-12 Dimethicone
Download MSDS Document
FAQ's
Does this product contain sunscreen?
Redness Reduction Emulsion does not contain any sunscreen. Because of this, if the product is going to be applied in the morning to sun exposed areas, it is recommended that a lightly moisturizing lotion with an SPF of 15 or higher be applied to these areas after Redness Reduction Emulsion has completely absorbed into the skin.
Don't see the answer you were looking for? Email us at Hello@dermamedics.com
What Our Customers Say
Product Reviews