dermamedics
Skin Tone Brightener Serum
Skin Tone Brightener Serum represents entirely new technology for addressing dark spots and uneven skin tone. This product combines 10 potent and patented antioxidants together with a lipid-soluble form of vitamin C, a novel and potent retinoid, a lipid soluble form of alpha hydroxy acid to produce a bioactive complex that works rapidly to improve skin tone. Dark areas of the skin will visibly lighten with continued nightly use.  0.51oz
UPC: 850019004304
FREE Shipping When You Spend $250+
Additional Info
Skin Tone Brightener Serum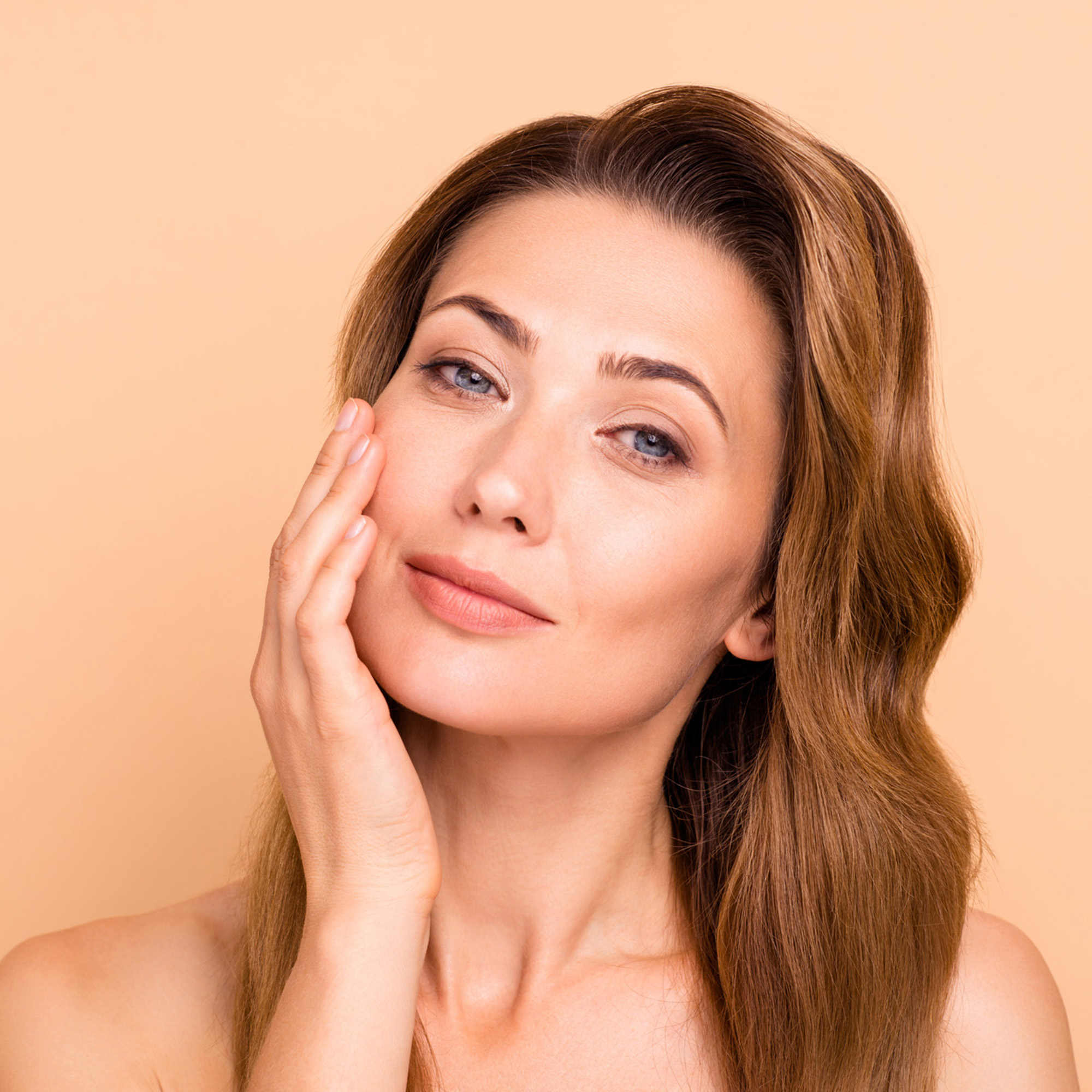 How It Works
---
Skin Tone Brightener Serum is a unique, quick absorbing cosmetic silicone based formulation that is designed for use on large or small areas of the skin to minimize the appearance of uneven skin tone or dark spots, caused by years of sun exposure or by other factors such as pregnancy or the use of birth control medication. This product contains a complex of 3 patented antioxidants that have been shown in research studies to target the skin discoloration process through three separate mechanisms. These 3 antioxidants are combined with a lipid soluble form of vitamin C and retinol to further enhance the product's ability to lighten the appearance of dark spots. These 5 bioactive ingredients are clustered together in microvesicles that are delivered to the skin's surface using DermaMedics' proprietary "Bioactive Phase Partitioning" technology. By delivering key ingredients to the skin at high concentration, maximum improvement in skin tone and appearance can be achieved much faster than is possible with conventional topical formulations.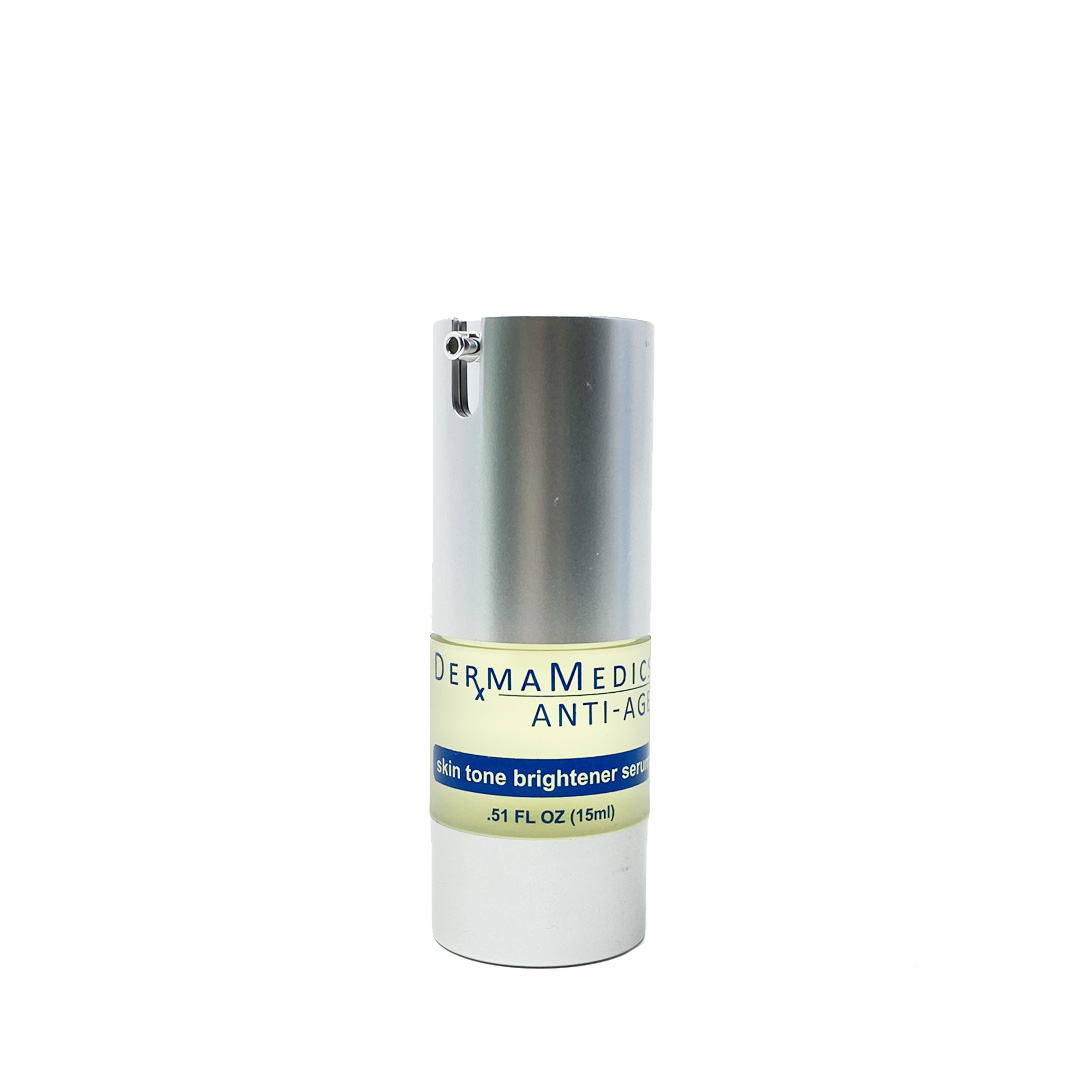 Directions For Use
---
After cleansing with DermaMedics' Foaming Facial Cleanser, apply Skin Tone Brightener Serum to areas of uneven skin tone and dark spots. For best results, it should be used twice a day over clean skin. Because the product is highly concentrated it can be used sparingly. A small amount spreads quickly and easily over the skin's surface. Once the visible dark areas have disappeared, to prevent the re-occurrence of dark spots, the use of Skin Tone Brightener Serum once a day at least 3 times a week is recommended. In addition, the use of DermaMedics' Restorative Serum is once a day is recommended. Because age spots/dark spots may be present below the skin's surface, it may take about 3-4 weeks for all the existing areas of discoloration to disappear. If using Skin Tone Brightener Serum in combination with any other product, allow the first product to fully absorb into the skin before applying the second product. As with any skin care product, discontinue use if irritation develops.
Additional Info
Skin Tone Brightener Serum
Ingredients
Please view our list below to learn about all our active ingredients.
Item Ingredients
Skin Tone Brightener Serum
Cyclopentasiloxane (and) Dimethiconol, Simmondsia Chinensis (Jojoba) Seed Oil, Squalane, Helianthus Annuus (Sunflower) Seed Oil, Dimethicone, Tetrahexadecyl Ascorbate, Triethyl Citrate, Retinol, Caprylic/Capric Triglyceride, 4-Propyl Guaiacol, 2-Methoxy-4-propenylphenol, 2-Methoxy-4-prop-1- enylphenol acetate, Fragrance
Download MSDS Document
FAQ's
Are there any concerns I should know about the use of Skin Tone Brightener Serum?
This product does not contain a sunscreen. To minimize the re-appearance of dark spots, a sunscreen should be applied after allowing Skin Tone Brightener Serum to absorb completely, and before going out into the sun.
Don't see the answer you were looking for? Email us at Hello@dermamedics.com
What Our Customers Say
Product Reviews